If you have any GOLD or SILVER that is not sentimental and you're never going to do anything with, IT IS A GREAT TIME TO SELL IT! Gold and Silver are at record highs, prices may go down.
Look below to see the current price for precious metals: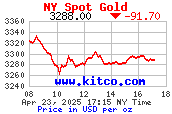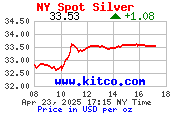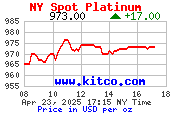 We recycle Gold, Silver and Platinum. If there are diamonds or other precious gems, we can give credit for them or pull them and give them back to you.
We buy most any form of precious metal. Old rings, broken chains, dental gold, coins, sterling flatware and even estate jewelry. Even if you are not sure if your item is real, we will test it at no cost to you.
Just round up those items and bring them by our store and our Certified Goldsmith will give you a free estimate. You are not obligated to sell anything if you decide not to, you even might decide to have some of your items repaired or made into a new piece of jewelry that you or someone special in your life will greatly appreciate.
How to identify Gold
Bring your items by our location and we can test it for free. Gold is usually (but not always) marked with the karat (purity) such as 10K, 14K, 18K, 24K
How to identify Sterling Silver
Remember, you can bring your items by our location and we will test it for free. Most Sterling Silver jewelry is stamped either "STERLING" or "925". Sterling silver flatware such as knives, forks, spoons, serving pieces, and bowls are stamped "STERLING" but some foreign silver is identified with small hallmarks (logos) such as a lion or pheasant.
Pre-1965 US silver coins
Nickels
Dimes
1892-1916 Barber Dime
1916-1945 Mercury Dime
1946-1964 Roosevelt Dime
Quarters
1892-1916 Barber (Liberty Head) Quarter
1916-1930 Standing Liberty Quarter
1932-1964 Washington Quarter
Half Dollars
1964 Kennedy Half
1948-1963 Franklin Half
1916-1947 Walking Liberty Half
1892-1915 Barber Half (Liberty Head)
Silver Dollars
1878-1904 Morgan Silver Dollar
1921 Morgan Silver Dollar
1921-1935 Peace Silver Dollar
Silver Rounds & Bars (Bullion)
Silver bullion is usually stamped ".999% Pure Fine Silver" and in the form of coin rounds or bars. Common bars sizes include 1oz bars, 1oz rounds, 2oz rounds, 10oz bars, 50oz bars, and 100oz bars.